We are not "either / or" - we are both
We have specialized in manufacturing sheet metal and machined products. We adapt our production methods as we go, in accordance to our customers' requirements. We have chosen to invest long term into both technologies, as we want to produce and assemble our client's products ourselves from start to finish.
Precision makes perfect
We are uncompromising and for us every detail matters. As a reliable company we insist that agreements are honoured and therefore, our products are of excellent quality. We follow quality controls according to our quality certificates and internal quality processes, we use PDCA and 5S processes.
We speak international
New products sometimes require new tools - maybe a new investment or specialist skills. We are constantly developing our products and processes in order to meet our customers needs in a best possible way. We are very familiar with international trade's procedures so requesting quotes or entering into contracts with us is easy - we speak the same language.
Our staff are the experts
Highly skilled staff makes it possible to manufacture complicated parts and that is why we value proffesional employees. We solve all problems as a team.
We look forward
We like challenges and are always in search of the most cost-effective and clever solutions. Advanced and demanding mechanical components manufactured with exceptional precision are our excellency. We work hard to meet all of our clients unique requirements. You can reach further with us.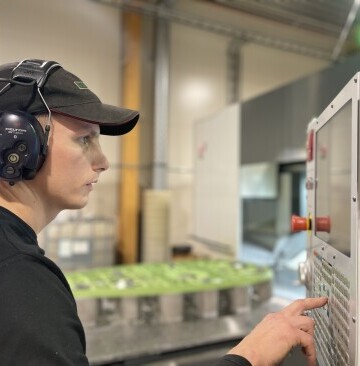 COMPANY
Founded in 2006
Factory space of 3500m²
35 employees
International corporations as clients, operating in the electronics, aviation and medical industries.
Sign up for our Newsletter