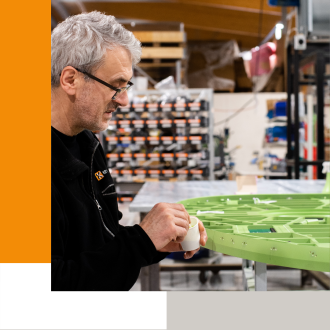 19.4.2022
WI-FI on airplanes doesn't come all that easy.
And we at Keymet play a small part in the process as we manufacture WIFI-receivers that are installed on airplanes to pick up internet signals.
When manufacturing components for the aerospace industry the quality and surface requirements are sky high (pun intended). Usually there are also origin- a traceability requirement to be met. Even the screw heads angles are measured to perfection!
On the picture you can see Neil painting the screw holes with a cotton swab. Once again precision makes perfect.
#KEYMET #aeroplane #electronics #aeroplanemanufacturing #sheetsteel #advancedaerospace #machinery
Gå till "Aktuellt"