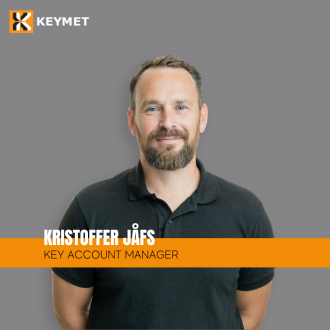 15.3.2023
Meet our Key Account Manager, Kristoffer Jåfs
When we asked our Key Account Manager Kristoffer Jåfs what the best part of his job is, he didn't hesitate before answering: the customer contact.
Cracking the code and solving our customer's problems together is what makes it fun to come to work every morning.
-Nothing beats the feeling of delivering a challenging, finished project to a customer, Kristoffer says with a smile.
Kristoffer can answer any question relating to Keymet's s business and services, and you reach him quickest by emailing kristoffer.jafs@mekano.fi
Gå till "Ajankohtaista"