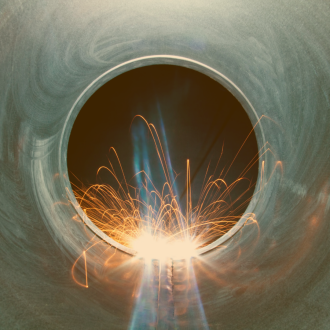 10.8.2023
Cutting-edge welding at your service!
Until recently, we were satisfied with being nearly flawless. But why settle for proximity when you can achieve greatness?
Our production process had a missing link: welding.
Committed to excellence, we made a strategic decision two years ago to invest in a state-of-the-art mechanical workshop specializing in advanced welding.
As a result, we now possess the expertise to perform welding tasks on a wide range of challenging materials, employing the most cutting-edge techniques available.
If you require sturdy and immaculate welding, don't hesitate to reach out to us.
Siirry "Ajankohtaista"-sivulle