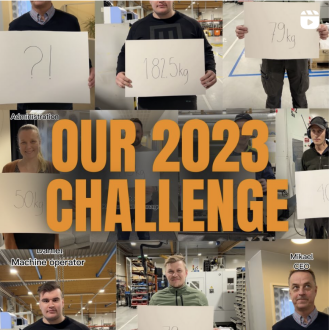 8.3.2023
Who will win the 2023 bench press competition?
In the first week of January, a part of our team started a challenge. "Who can raise their personal best in bench press the most before Christmas"?
They have all put down a number they are aiming for, and are now showing their current amount of weights lifted.
Do you dare to join in on our challenge?
What types of challenges do your company occasionally host?
Go back to "Ajankohtaista"