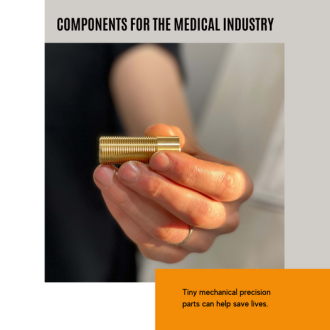 19.7.2022
Tiny mechanical precision parts can help save lives.
Producing mechanical components for the medical industry demands high quality control. Nothing short of perfection is acceptable.
Working closely with the aerospace industry for many years, we have developed knowledge and harnessed connections in producing demanding and advanced pieces.

Through expertise, functional production processes and a top modern machine park, we can ensure even the most demanding customer projects.

All of our products are made from start to finish in our plant, making our manufacturing process fast and flexible. As we own the whole process we also gain full control over the end result.
Go back to "Ajankohtaista"