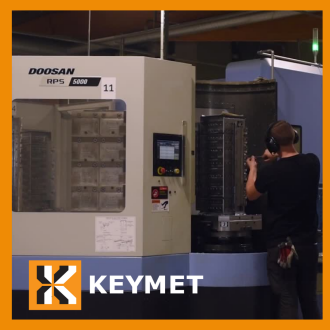 12.9.2022
Our multipallet milling machine, Doosan RPS - automated precision.
Since we got our multipallet milling machine, Doosan 5000 RPS, we have increased production time on many of our projects.
For mass production we would never consider any other way. We can rely on the details done by Doosan and we appreciate the efficient space utilisation.
The advantages of mass production in these machines are several. For our customers, precise tolerances are a must, and with all the products leaving our plant, we can guarantee a 0,01mm precision. To the day our machines stop running, we will keep that promise.
Go back to "Ajankohtaista"