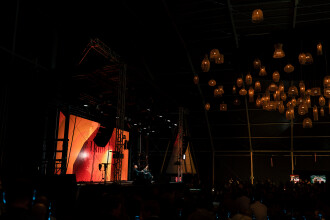 26.9.2022
For us, this weekend was a learning opportunity.
We were invited to the #EHABTribeSummit2022 in Stockholm, hosted by entrepreneurs Saeid Esmaeilzadeh and Mouna Esmaeilzadeh, founders of Esmaeilzadeh Holding.
During the evening, we got the chance to listen to lectures from industry leaders about everything from health and #innovation to learning how to create new opportunities. We also got to meet people from our sister companies, and above all – to become inspired.
Dr. Mouna Esmaeilzadeh delivered a profoundly inspiring lecture about the future. Her message was clear: the future is bright and full of opportunities for those who are brave enough to dream big.
Thank you Saeid Esmaeilzadeh and Mouna Esmaeilzadeh for an unforgettable evening!

Go back to "Ajankohtaista"