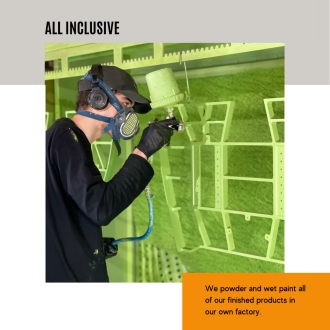 19.4.2022
All inclusive!
From sheet metal to a finished processed product, both painted and marked under the same roof.
We do everything from scratch and all the way to the end. That includes powder and wet painting of all our finished products in our own factory.
The products surfaces are treated according to our clients' specifications. Aside from painting we also mark the end product with text or codes with laser or screen-printing technology.
In need of mechanical components all inclusive? Send us a mail and we'll have a chat.
Go back to "Ajankohtaista"