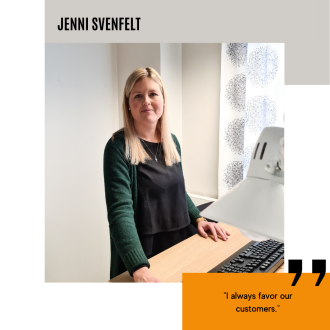 7.4.2022
Jenni always favors our customers.
Keeping track of the entire production chain with the customers' requirements in mind, is Jenni's key responsibility.
- I really enjoy cooperating with our clients, my job tasks are as versatile as the number of different products we produce and the clients we cater to, Jenni says with a smile.
Apart from managing the customer service Jenni is also in charge of administration. She's a multifaceted woman, this summer she learned how to manoeuvre her newly purchased motorboat.
#wearekeymet #keymet #aerospaceindustry #metalindustry #precisionmakesperfect
Siirry "Ajankohtaista"-sivulle